Core-10 Active Websites
Performance Based Marketing Websites Designed For Martial Arts Schools

GET STARTED NOW!
Boost Your School's Online Performance TODAY!
It's a NO Games Marketing Website! We're not just a Directory Site, we're a FULL BLOWN ONLINE Marketing agency here to help you have Ground Breaking Success. Our existing marketing clients experienced an increase from 35% to 135% in leads in the last year! Turn out more than you turn in with your Core-10 Active Websites and give the Power and leads back to your Martial Arts School
Focal Points

Core-10 Active Websites create a Focus on what really counts Quality Opt-Ins, your special offer form is always in view for your website visitors

NTK Dashboard

Everything you 'Need To Know' right on our NTK Dashboard, your website control panel easy lay-out design for busy School Owners

Smooth & Effective Landings

Landing pages with content as smooth to read as it is effective. Content that motivates and converts giving your school the competitive edge

Ground Up Builds

51% of internet browsers are mobile, Core-10 Active Websites are built mobile to desktop to provide equal opportunity to all visitors

Expert Content

Content professionally written to satisfy/wow all website visitors, giving you high ranking SEO pages.

Performance & Execution

Post to your blog to increase your website's growth and performance with ease while keeping track of all your websites performance statistics such as analytics, call reports, form fill outs all on the same display
Get More New Students Today
Our sites can get you the new student leads for your Martial Arts School!
Core-10 Active Websites
The Go2Karate® Turn-Key solutions are just that: Turn the key and leads flow into your school
Double, even Triple Lead Generation – High-Quality Marketing website for FIRST-RATE Lead Generation
World-Class Website – Go2Karate® Websites aren't just another website, they are REAL Websites Yielding REAL Results in a Competitive Online Market
Stellar Client Communication – Automatic Communication system to build happy, long last students!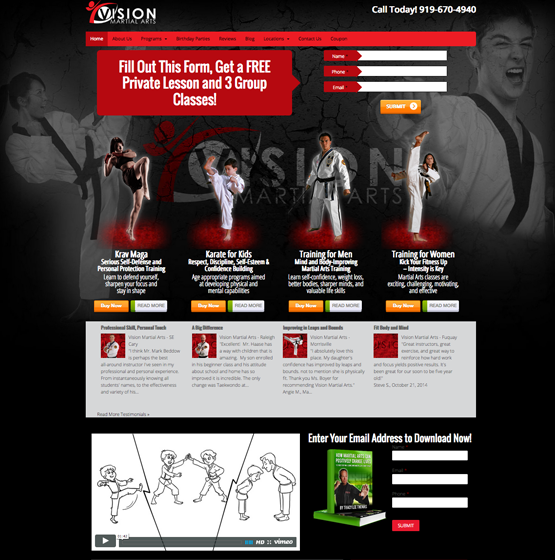 Path Finder Marketing
Go2Karate® has changed the way Martial Art School Owners Earn NEW Business.
Social Media Marketing – SMM that DRIVES People to YOUR Website!
Paid Per Click / Adwords – Become The #1 School Quickly!
Retargeting / Remarketing – GROW Your School BIG!
Organic Search Engine Marketing – Get top placement in Search!
Go2Karate® Gets You Results
We get you set up with Online Marketing with Measured Results Yielding in SUCCESS for School Owners JUST Like YOU!